About the Airlines – Royal Jet – is an Airline based in Abu Dhabi , United Arab Emirates. It is a charter operator aimed at the luxury market between the UAE and Europe. Its main base is Abu Dhabi International Airport, with hubs at Dubai International Airport, King Abdulaziz International Airport in Jeddah, Saudi Arabia etc. ) Read More on Wiki – Here )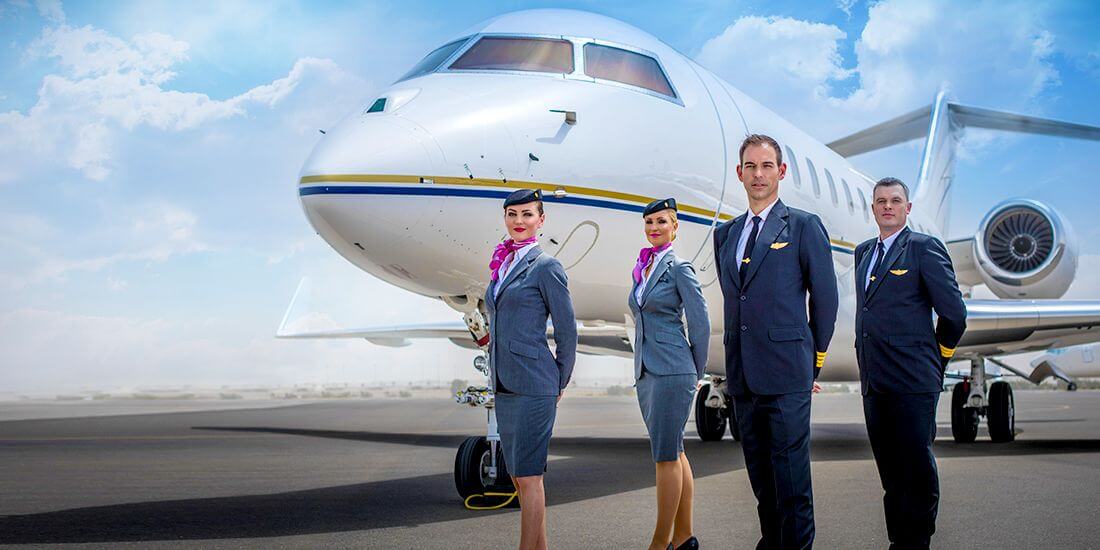 Also Check – All Latest Jobs For Cabin Crew
Also Apply For – WIZZ Air Cabin Crew UAE ( July )
Job Notification/ Royal Jet VIP Cabin Crew Recruitment – The UAE Based Airlines Royal jet is Looking for Suitable Candidates for the positions of VIP Cabin Crew ( Female ) in United Arab Emirates. Interested applicants can check the eligibility & Apply Online For Royal Jet VIP Cabin Crew Online – Read Details Below –
Royal Jet VIP Cabin Crew Job Overview
Airlines – Royal jet
Gender – Females only
Qualification – High School
Experience – Required
Age – 21-31
Location – Abu Dhabi , UAE
Apply For WIZZ AIR International CABIN CREW Pool
Mandatory Requirements Royal Jet VIP Cabin Crew
– Previously completed Ab-initio Cabin Crew training
– Previously completed SEP and Aviation health training
– Flying License
– Excellent command in English Language
– Intermediate level of computer skills
– Excellent interpersonal and communication skills.
– Healthy weight which must be in proportion to height.
– Ability to swim at-least 25m unaided in open water, without a flotation device.
– Medically fit to meet air crew requirements.
– No visible tattoos or visible body piercing (1x earring per ear is acceptable).
Education
Minimum High School Degree & desirable to have a Diploma in (Aviation Management Hospitality, etc.)
Employment Contract Duration:
Any newly recruited Cabin Crew will have a Definite contract for a period of Two years and will be subject to renewal based on their individual performance and behavior towards their duties and responsibilities as Cabin crew for a period of One year.
Retirement Age:
The maximum age for retirement is upon attaining the 38th birthday for a Cabin Crew and upon attaining their 40th birthday for the Inflight Services Manager "IFSM", which will be a cut-off date of service with Royal Jet.
Job Purpose:
To deliver a high standard of customer service and safety on board all Royal Jet aircrafts contributing to consistent service excellence. To perform well under pressure, successfully prioritize and complete multiple tasks whilst at the same time meeting customer demands.
Principal Duties and Responsibilities
Provide a safe environment for Guests and Cabin Crew onboard through safe work practice and adequate SEP knowledge.
To be contactable during duty days and display evident of satisfactory attendance record in order to avoid disruption to flight operations.
When requested by the Company to operate short notification flights.
Perform onboard service in accordance to Royal Jet service process and standards, to maintain the highest level of Customer Service.
Maintain onboard equipment's in terms of quality and quantity, particularly when the aircraft is away from base, in order to reduce costs associated with breakages and losses.
Understand anticipate and deliver the highest level of service to all Guests by availing all their requests in a timely manner and maintaining integrity, confidentiality and professionalism at all times.
Maintain valid passport, visas, GCAA License and Medical licenses.
May be required to take on supervisory responsibilities as required by the company.
Represent the Company during events with Cabin Crew.
Understands the value of exceptional customer service, safety and aspects of life as a Cabin Crew member in a non-scheduled operation.
The ability to work under pressure and to be flexible, and understand the company complex operational requirements.
Displays confidence and immaculate decorum adheres to the Royal Jet Grooming Standards at all times when on duty.
Ability to accommodate changes in roster and extended flight duties.
Formal Experience Required:
Between 21 years of age (min hiring age) up to 31 years of age (maximum hiring age) before reaching 31st birthday.
Applicant Should be: a Current Flying Crew OR at Least less than 1 Year out of service (with sound justified reasons).
Preferred
Knowledge of additional languages
Hospitality training
Catering training
Years & Field of Experience required
* Must have worked for minimum of 2 years with an international airline out of which 1 year in Premium/First Class or Private VIP Charter experience is mandatory current Flying Crew or at least not more than 1 year out of service (with sound justified reasons).
Other Essential Requirements:
Healthy weight which must be in proportion to height.
Medically fit to meet air crew requirements
APPLY For Royal Jet VIP Cabin Crew Here

Stobart Air Cabin Crew Hiring (Senior & Junior) – Details & Apply Online