About the Airlines/Company – Jet Aviation is a Basel Based Aviation Services Company. Aircraft maintenance, completions and refurbishment, engineering, fixed-base operations, along with aircraft management, charter services, aircraft sales and personnel services are provided at 26 airport facilities throughout Europe, the Middle East, Asia and North and South America. Jet Aviation's European and U.S. aircraft management and charter divisions jointly operate a fleet of more than 200 aircraft.Jet Aviation was Founded in Switzerland.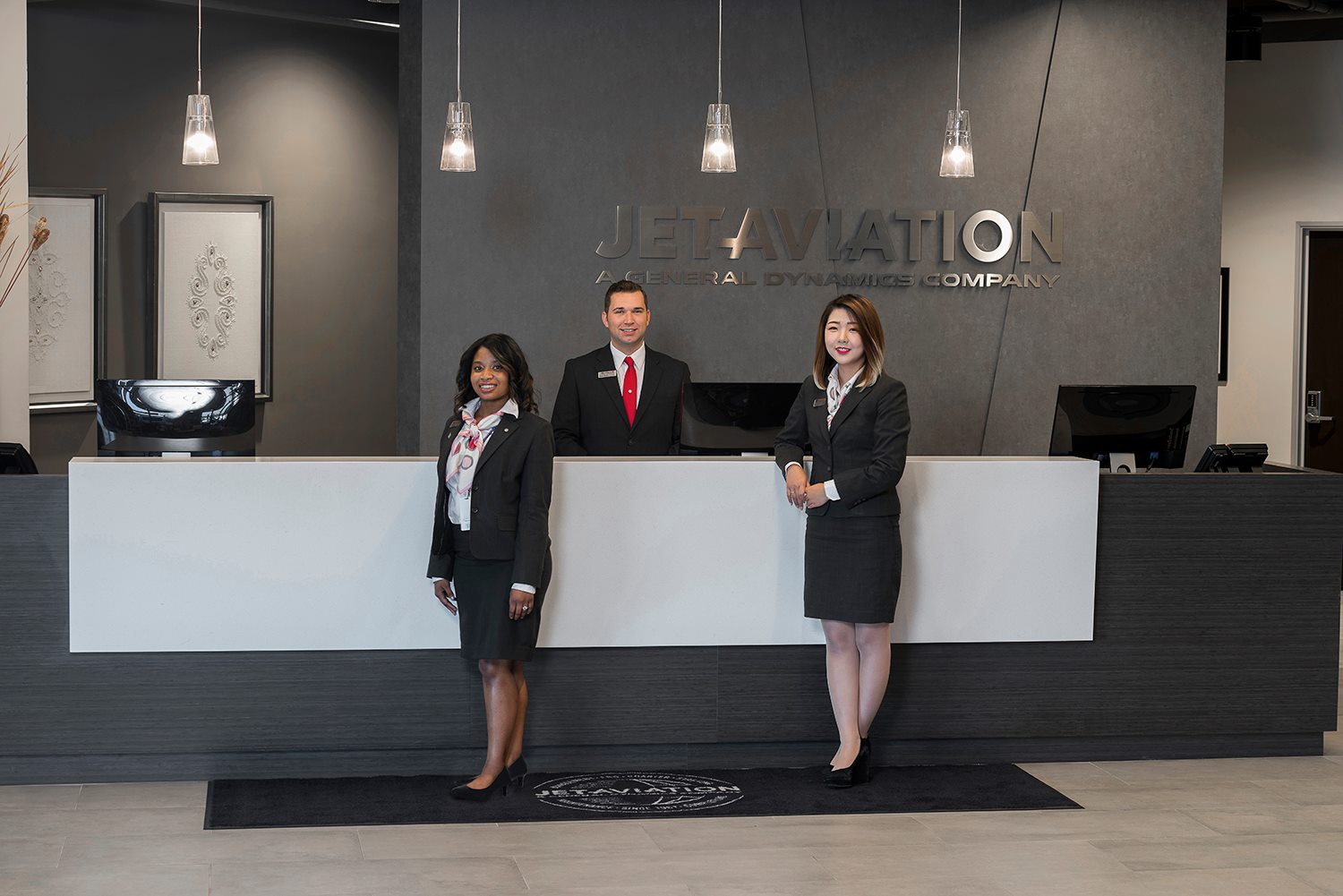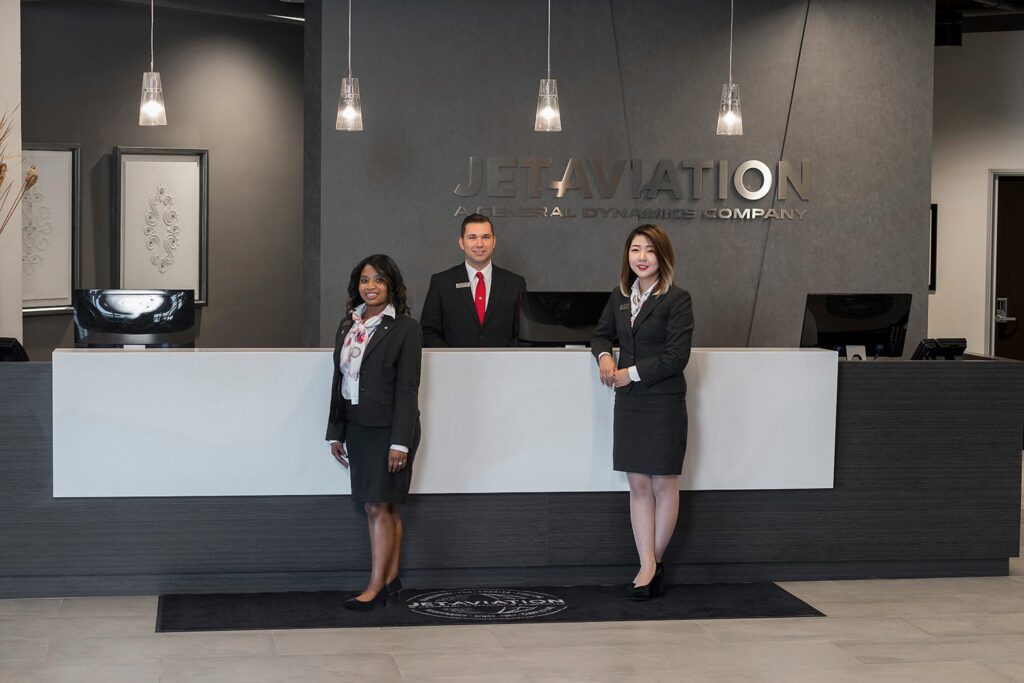 Job Notification/Jet Aviation Cabin Crew Recruitment – In The Latest Notification, The Jet Aviation is Hiring for Cabin Crew s Based in DALLAS , US . Interested Applicants Can check The Eligibility & Apply Online for Jet Aviation Cabin Crew before date –
Also Check – CABIN CREW Salary – FLIGHT ATTENDANT SALARY
Job Overview – Jet Aviation Cabin Crew Dallas
Airlines /Company – JET Aviation
Positions – Cabin Crew
Employment – Full Time
Division – Cabin Services
Location – Dallas , US
Notification Out – 10 July 2020
Requirement & Details – Jet Aviation Cabin Crew
The Cabin Attendant attends to comfort and convenience of passengers on board each flight and is responsible for the catering as well as various administrative and training functions while not flying.
Main Responsibilities:
Report all cabin discrepancies and cabin maintenance issues to pilot in command for documentation
Coordinate with pilots, maintenance and cleaning crews to ensure aircraft is impeccably clean and properly serviced
Conduct preflight check of all cabin equipment prior to each flight On part 91 flights only:

Ensure passengers comply with federal regulations during flight activity
Brief passengers on the safety features of the aircraft
Assist and command the cabin in the event of an aircraft emergency, medical emergency, or aircraft evacuation
Operate all emergency equipment including fire extinguishers, life rafts, oxygen equipment, and automatic external defibrillator

Brief and assist passengers with cabin management systems such as entertainment, high speed data systems and phone capabilities
Assist passengers with carry-on luggage
Assist passengers with seating for adults and children including passengers with disabilities and children who require restraint systems
Maintain complete and detailed working knowledge of all service equipment and procedures of the aircraft on which he/she is assigned
Maintain neatness and orderliness of cabin at all times
Maintain bedding and locker area on assigned aircraft
Coordinate and shop for interior items per the Owner's request
Plan and print menus and weather cards
Plan, order, shop, prepare, and serve all meals and beverages
Develop and maintain standard stock and source vendors for aircraft cabin, lavatory, and galley.
Ensure aircraft is prepared to specifications prior to each flight
Provide client profiles updates, post-trip reports, catering reports and maintain other required paperwork
Create and maintain aircraft specific manual on assigned aircraft
Manage expense accounts
Attend and maintain currency in all aspects of required training, annual recurrent safety, medical and company Indoc training
Other duties may be required, as needed
May supervise the work or train contract or part time cabin crew member
Represent Jet Aviation as one company internally and externally with industry groups, regulatory bodies and the General Dynamics network
Minimum Requirements:
College degree preferred, high school diploma required
2 years of culinary and food experience in a high end restaurant
Aviation safety training currency
Strong organizational and communication skills
4-7 years' relevant work experience
Strong understanding of aviation industry
Strong internal/external commercial awareness
Extraordinary customer focus
Desired Characteristics:
Interest and ability in supervising or training others (i.e., contract flight attendants)
Strong project management experience
Strong personal values corresponding with Jet Aviation values (Trust, Honesty, Alignment, Transparency)
Physical Demands / Work Environment:
Physical Demands:
The physical demands described here are representative of those that must be met by an employee to successfully perform the essential functions of this job. Reasonable accommodations may be made to enable individuals with disabilities to perform the essential functions.
While performing the duties of this job, the employee is required to use hands to finger, handle, or feel, reach with hands and talk or hear. The employee frequently is required to stand, walk or sit. The employee is occasionally required to climbs or balance, kneel, crouch or crawl. The employee must regularly lift and/or move up to 10 pounds, frequently lift and/or move up to 25 pounds, and occasionally lift and/or move up to 60 pounds over their heads. Specific vision required for this job include, close vision, distance vision, color vision, peripheral vision, depth perception, and ability to adjust and focus.
Work Environment:
The work environment characteristics described here are representative of those an employee encounters while performing the essential functions of this job. Reasonable accommodations may be made to enable individuals with disabilities to perform the essential functions.
The employee must be able to work in both a heavy maintenance environment and in upscale customer areas. The noise level in the work environment is usually moderate with occasional high volume when aircraft arrive/depart. The employee is frequently exposed to vibration. Occasional fuel fumes may permeate the workplace. Employee must be willing and able to work in all types of weather conditions. The noise level in the work environment is usually loud. The Hangar environment may be extreme hot and cold during certain seasons of the year.
APPLY ONLINE for JET Aviation Cabin Crew Dallas –
Read All the Details Carefully Before Applying for the Job

More Opportunities for Cabin Crew/Flight Attendant –
Wizz Air Cabin Crew Hiring (July 2020) – Apply Online – St. Petersburg
Wizz Air Cabin Crew UAE Hiring (July) Abu Dhabi 2020