About the Airlines – Flybe – Flybe is a British regional airline headquartered and based at Birmingham Airport.Read more about Flybe here.
See all upcoming Open Days for Emirates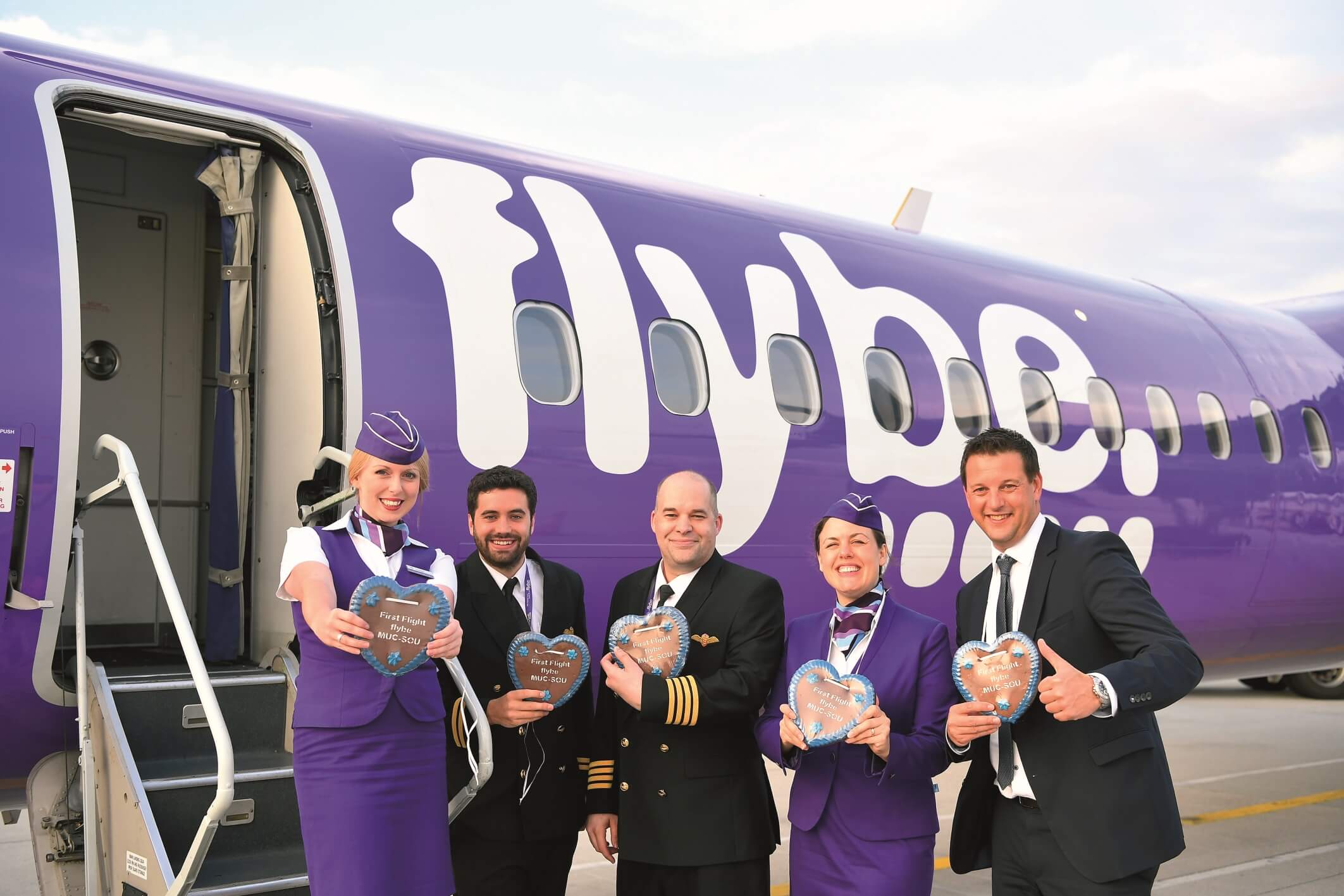 Job Notification/ Flybe Cabin crew Recruitment – Flybe airlines is inviting applications for the positions of cabin crew. check eligibility details below and submit the application online –
Flybe Cabin Crew Recruitment Birmingham, Belfast Recruitment Job Summary
Airlines – Flybe
Hiring for/ Position – Cabin crew
Job ID – req17
Age – 18 minimum
You must have the eligibility to live and work in the UK.Hold a Valid Uk Driving License.
CLOSING DATE – 31 December 2022
Location – Birmingham , Belfast
Country – United Kingdom
Minimum requirements:-
In order to operate the Dash 8-400 aircraft, your height needs to be between 5ft 2 inches and 6ft 0 inches.
Be able to swim at least 25 metres unaided and tread water for a minimum of 2 minutes
Live within 60 minutes travel time of the base
Aged 18 or over
Hold an unrestricted passport with a minimum of six months' validity at the date of joining
Hold a valid UK driving license
Role purpose
You'll take pride in our safety, whilst also offering exceptional customer service to our passengers.
You'll consistently deliver an exceptional, personable and professional customer experience, acting as a flybe ambassador through delivery of our values in all aspects of work.
You'll deliver the little things which make a journey special and make us stand out, from the first smile as you greet the customers, being approachable and visible throughout the flight, to the final friendly farewell.
About you
You'll have previously worked as Cabin Crew and have a passion for exceeding customer expectations. *If you have a minimum of 12 months experience working as Cabin Crew in the last 5 years and wish to apply to join us as a Cabin Manager, please apply on our other advert for Cabin Managers.
Things to know
You will receive a rewards package that includes a pension scheme, health & wellbeing cash plan including an employee assistance programme, staff travel benefits, elearning opportunities and free car parking onsite.
You'll also have the chance to work in an environment where you can really thrive and develop further as we grow. It's a really exciting time to join the business where you will have the ability to make an impact and help flybe be successful.
The closing date for this role is 31 December 2022 but please don't delay in applying as we'd love to start reviewing applications straight away and may close the advert early if we receive a sufficient number of applications.
How To Apply –
If You Are Interested In Applying For This Position, Please Upload Your CV And Complete The Online Application. Interested Applicants Can Click On The APPLY NOW Button Below –
Read All The Details Carefully Before Filling/Submitting Your Application. 100% Real Job Opportunities Are Shared On Airlinesalerts.Com. We Request You To Apply Before Th Closing Date As The Links May Not After The Job Is Expired. You Will Be Redirected To Official Website. Click On APPLY NOY Button Below 👇