About the Airlines/ Air Hamburg – Air Hamburg  is a German airline based in Hamburg Which offers charter international flights with business jets.Air hamburg Founded in 1997 & the Headquarters are located in Hamburg, Germany.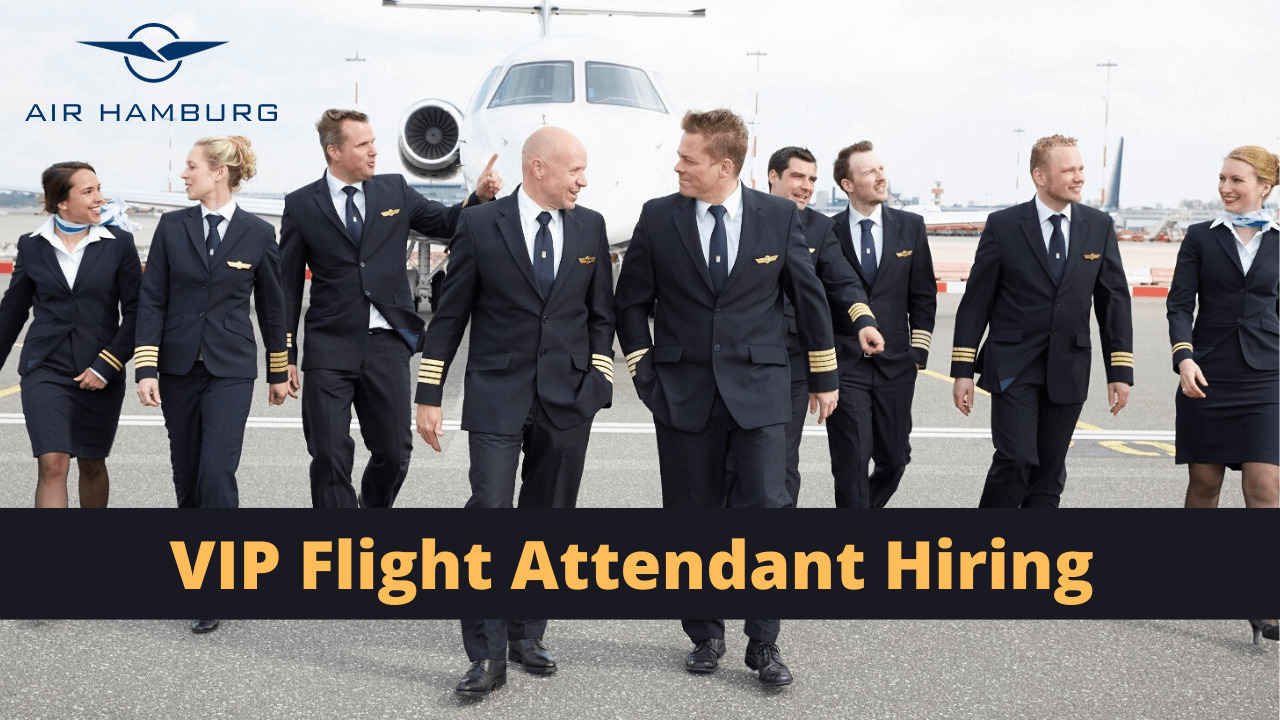 Stay updated We Will Alerts you Whenever there is new Opportunity Available
Job Notification/Flight attendant Recruitment – The Germany based airline Air Hamburg is looking for VIP Cabin Crew for Legacy 600/ 650/ 650E and Citation XLS + jet fleet with Open Base solution as soon as possible.Interested applicants can check the eligibility below & apply for the VIP Flight Attendant Recruitment Air Hamburg Online
VIP Flight Attendant Recruitment Air Hamburg Summary
Airline – Air Hamburg
Position – VIP Flight attendant
Citizens – Germany
Required skills
Languages: English, German
Completed training in gastronomy or hotel industry
In-depth service experience in upscale gastronomy is an advantage
High flexibility and readiness for spontaneous assignments
Communication skills, teamwork and reliability
High service orientation, above-average commitment and resilience even under stress
Professional manners, friendly demeanor and a well-groomed appearance
Pronounced intercultural competence
Independence and initiative
Very good organizational skills
Sense of responsibility
Another language skills will be an advantage
Passport without restriction
Minimum age: 21 years
Valid EU driving license class B
Responsibilities –
A task that is challenging
Preparation of the flight experience by organizing catering items, obtaining current daily newspapers and decorating the cabin
Arrange, garnish and serve high-quality drinks and food during the flight
Hosting activities and overall support for up to 13 international and demanding guests per flight order
Subsequent follow-up and preparation of the cabin for further orders
Organization and procurement of used on-board material
Exchange of information and maintenance of documents via smartphone
APPLY –
Please send your complete documents including your informative letter of motivation, a detailed curriculum vitae and application photo, the earliest possible starting date and your salary expectations by email to:
AIR HAMBURG Luftverkehrsgesellschaft mbH 
Leverkusenstrasse 54
Attn. Triencke Rusch 
22761 Hamburg 
[email protected]

Please send us your application documents online only.
More Flight Attendant/ Cabin Crew Opportunities – Walk-in-interviews for Vietjet ( June 2020 )
Also Check – All Latest jobs