About The Airlines/Company – Vietjet Air or VietJet is an international Low Coast Airline from Vietnam. In December 2011, it became the second private airline to offer domestic service in Vietnam, as well as the fifth airline overall to offer civil domestic flights. VietJet Air is owned by Sovico Holdings, HDBank, other organisational investors and individual stakeholders.it is Viatnam's Fastest Growing Airline.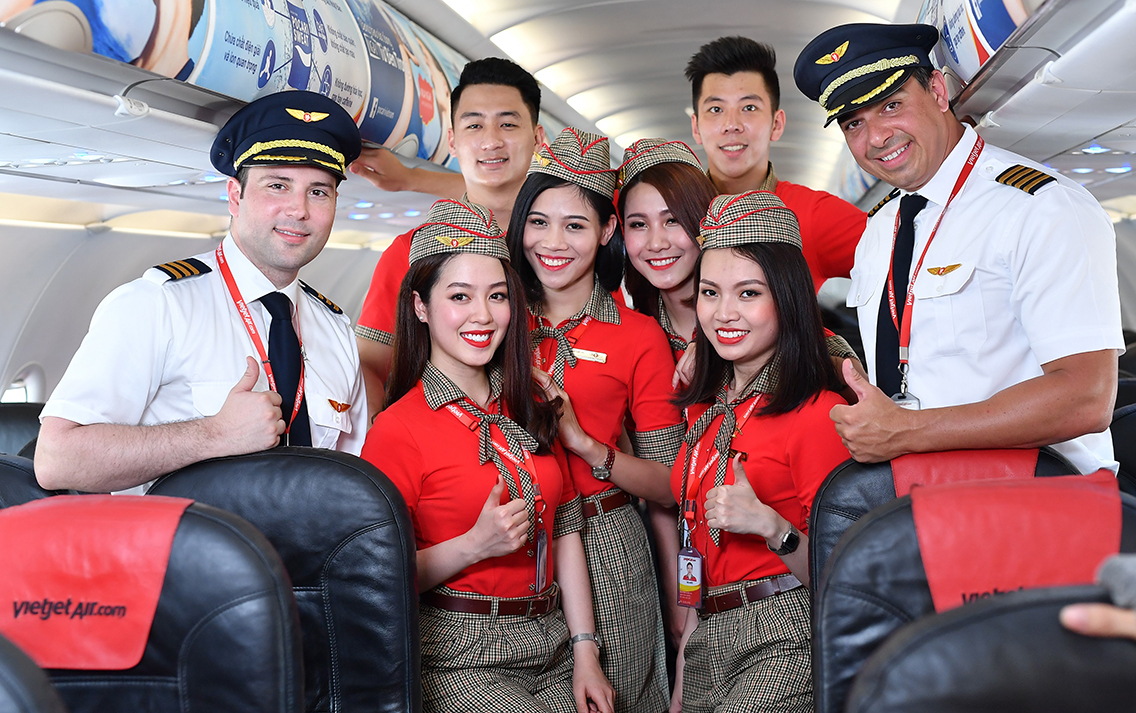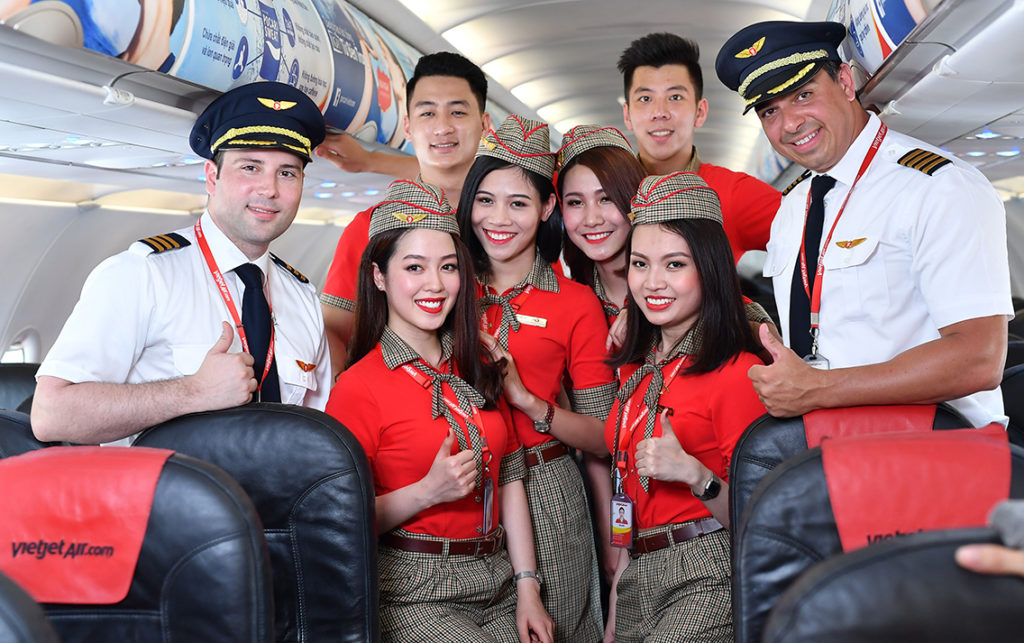 Stay updated We Will Alerts you Whenever there is new Opportunity Available
Job Notification/Cabin Crew Recruitment – The VietJet Air will be Conducting Walk-In-Interviews For Cabin Crew at Different Locations in Vietnam. Interested Applicants can Check The Eligibility Details & Apply For VietJet Air Cabin Crew Online.
Job Summary – VietJet Air Cabin Crew 2020
Airlines – Viet jet Air
Position – Cabin Crew
Age – Under 30 Year Old
Education Qualification – High School Graduate
Nationality – Vietnamese Only
InDetail Summary for VietJet Cabin Crew
Educational:
At least a High school graduate
TOEIC at least 400 or equivalent international English certificates (IELTS 4.0/ TOEFLS iBT 40/ TOEFL CBT123); graduate from college or university specialized English or studied oversea where speak English.
Physical:
Age: under 30 years old
Male: Height from 1m70 – 1m80 (1m68 if TOEIC score over 600)
Female: Height from 1m60 – 1m70 (1m58 if TOEIC score over 600)
No visible tattoos
Physically fit
Documents to Submit on Interview Date:
Two 4×6 white backgrounds pictures
Original and 1 copy of all certifications (TOEIC/ IELTS, TOEFL or equivalent international English certifications AND high school certificate or higher)
Interview Dress Code:
Female:
Knee length skirt
Short-sleeves shirt
Skin-tone pantyhose only, another colors are not allowed
Full make-up
Male:
Trousers
Short-sleeve shirt
Not accept candidates wearing unprofessional dress-code such as jeans, sandals, sneakers, espadrilles.
Walk-In Interview Date & Venue:
Date: 19 June 2020
City: Da Nang
Venue: Muong Thanh Da Nang Grand Hotel, 962 Ngo Quyen Street, Son Tra, Da Nang City.
Date: 26 June 2020
City: Nha Trang
Venue: Ariyana SmartCondotel Nha Trang, 18 Tran Hung Dao Street, Loc Tho, Nha Trang City.

More Flight Attendant jobs – Click Here