About The Airlines – Emirates – Emirates is an Airline based on Dubai, United Arab Emirates. is is the Largest Airline in Middle East. Emirates Hub is at Dubai International Airport. Airlines Works in more than 150 Cities , 80+ Countries and 6 Continents.

Explore More CABIN CREW Jobs – Qatar Airways / Emirates / Frontier Airlines / Singapore Airlines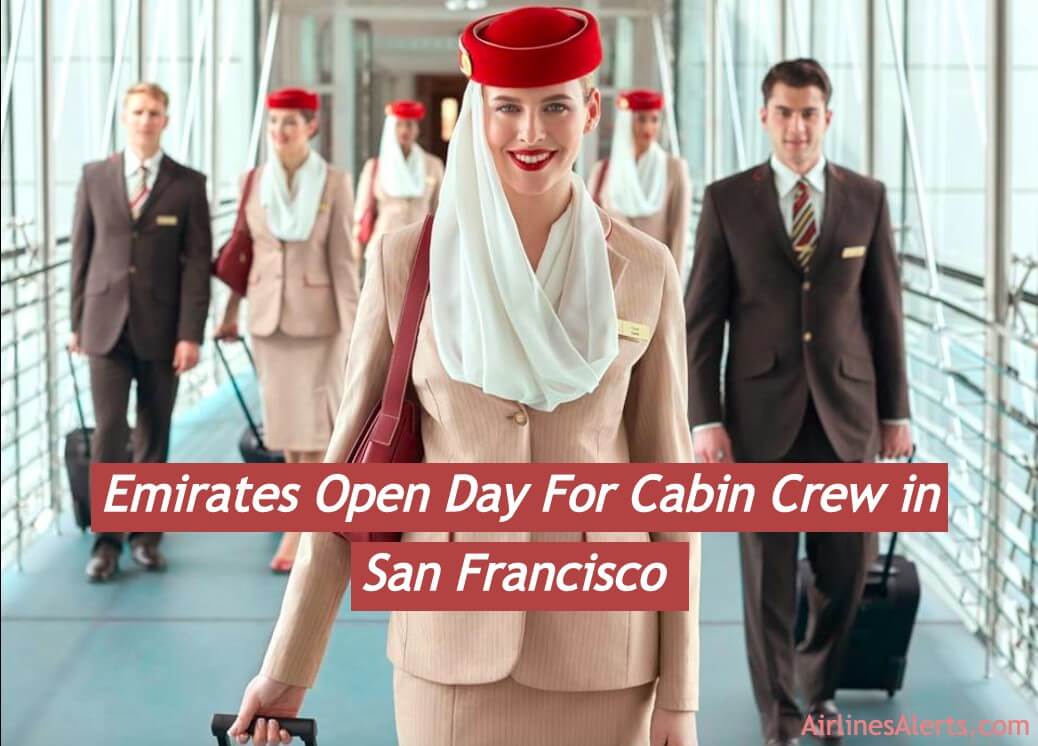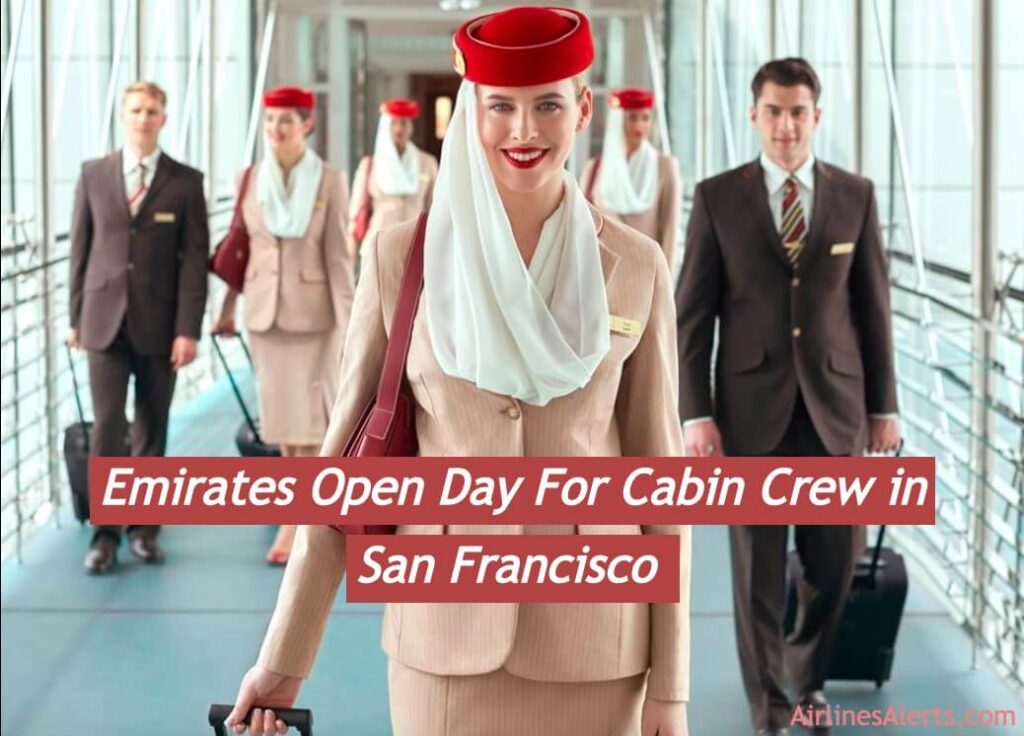 Job Notification – Emirates Open Day Cabin Crew San Francisco – In The Latest Job Notification, United Arab Emirates Airlines invites aspiring cabin crew to attend open day event in San Francisco, USA [ March 2020 ] .Interested Candidates can check Eligibility Details and Apply For Emirates San Francisco Open Day Cabin Crew Online
Also Check – Emirates Open Day For Cabin Crew – Los Angeles (Feb 2020)

OPEN DAYS We invite aspiring cabin crew to attend any of our open day events. Please ensure that you are aware of the required criteria outlined below and bring along a copy of your CV and a photograph.
Job Summary – Emirates Cabin Crew Open Day SAN FRANCISCO ( United States )
Airlines – Emirates
Positions – Flight Attendant/Cabin Crew
Employment Type – Full Time
Location – San Francisco, United States
Date – 12 March 2020
Time – 9:00 AM
Venue – Hotel: Hyatt Regency San Francisco Airport; 1333 Old Bayshore Hwy, Burlingame, CA 94010, USA
REQUIREMENTS – Emirates Open Day for Cabin Crew – San Francisco
There are a few qualities which will make you stand out. Namely, you'll be positive, confident, flexible, friendly and very keen to help others. Here are the other things we look for in our candidates.
At least 21 years of age at the time of joining
Arm reach of 212 cm while standing on tiptoes
Minimum height of 160 cm
High school graduate (Grade 12)
Fluency in English (written and spoken)
No visible tattoos while you're in Emirates cabin crew uniform (cosmetic and bandage coverings aren't allowed)
Can adapt to new people, new places and new situations
Physically fit for this demanding role with a healthy Body Mass Index (BMI)
As Emirates cabin crew, you will be based in Dubai and will need to meet the UAE's employment visa requirements.
Emirates Assessment Dress Code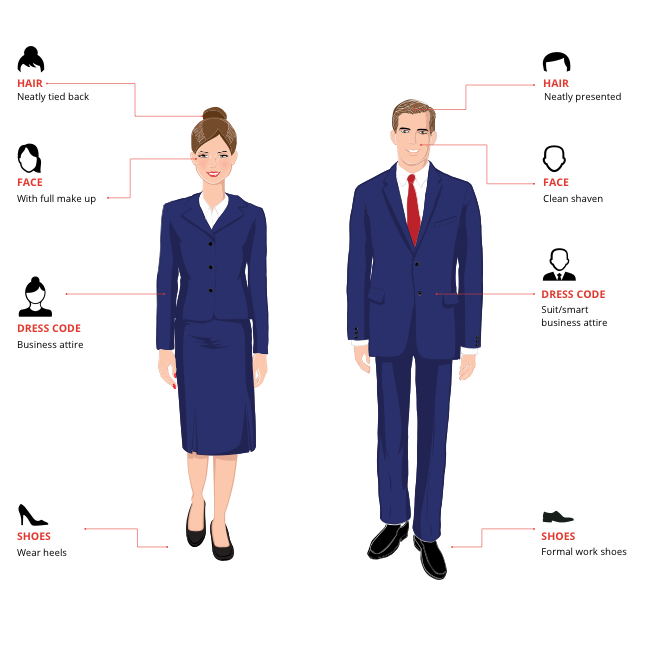 Register For Emirates SAN FRANCISCO Open Day –
REGISTER NOW – CLICK HERE
MORE Cabin Crew /Flight Attendant Events –
Emirates Open Days For Cabin Crew in LOS ANGELES ( February 2020 )
Emirates Open Days For Cabin Crew in MIAMI ( March 2020 )
Latest & Upcoming Cabin Crew Recruitment & Open Days QATAR AIRWAYS