About The Airlines – Silver Air – Silverjet was a British all-business class airline headquartered at London Luton Airport in Luton, Bedfordshire, England. NovaJet Aviation Group offers full service aircraft charter, aircraft management, and acquisition services to domestic and international organizations.
Join Our Facebook Group For Regular Updates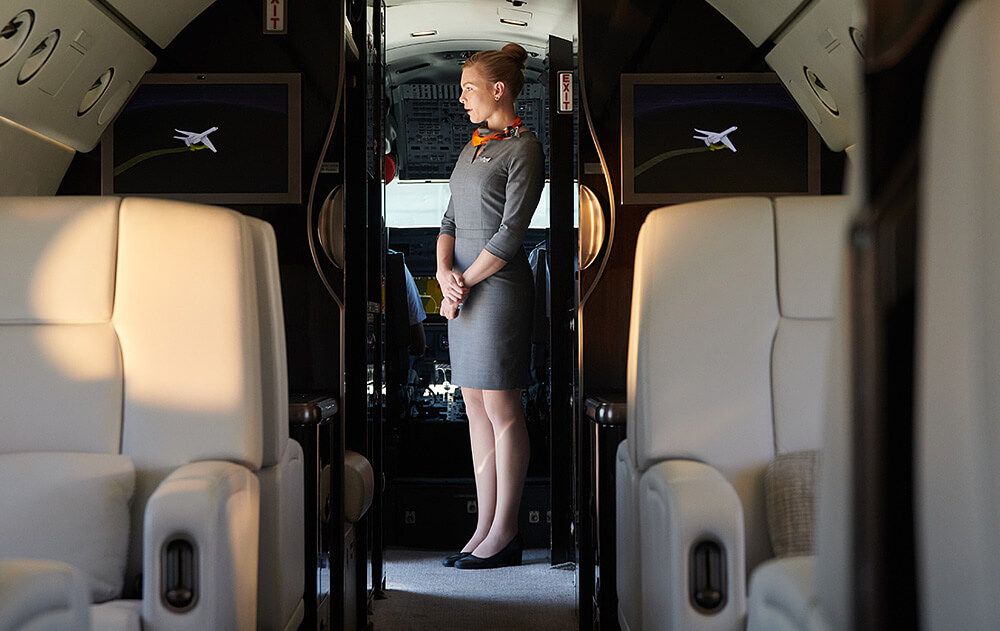 Job Notification/Silver Air Private Jet Cabin –
Where do you want your Private Jet career to take you? Chances are you'll love working for Silver Air. We are actively looking for a Contract Cabin Attendant which has a high likelihood of becoming full-time after six months. Our client is seeking to increase flight operations out of Houston. Our VIP Cabin Attendants provide a safe and memorable on-board experience for every client, every day, on every flight by creating a warm and welcoming environment for our guests. We are looking for service-oriented professionals with a passion for customer service and helping others. Our environment is open, honest, and focused on our customers–and your success. Choose a career path, and rediscover what it's like to enjoy your career in private aviation.
Job Functions
• Crew Silver Air Part 135 Flights
• Follow the 'In-Flight Services & Standards Manual' to adhere to Silver Air standard
• Order catering, procure flight basics and passenger needs for each flight
• Keep the aircraft cabin fully stocked and organized to the Silver Air standard
• Keep the cabin stock at HOU organized and report to the Chief Cabin Attendant and Fleet Standards Manager when low
• Potentially assist with Initial Cabin Set Up
Qualifications
Education / Experience:
• Highschool diploma or equivalent
• College degree preferred
• Experience with high-end food & beverage serving and luxury service for VIP clients preferred
• 3+ years experience as a Corporate Cabin Attendant preferred
Skills / Knowledge / Behaviors

• Professional communication skills, verbal and written
• Resourceful problem-solving abilities
• Detailed organizational skills and capable time management skills
• Food & Beverage knowledge on prep, plating, display and service
• Ability to read your clients on how to serve them and have excellent people skills
• Immaculate personal presentation
Functional & Technical Competencies:
• Proficient in Microsoft Applications, including Excel, Word, PowerPoint and Teams is advantageous
APPLY For Silver Air Private Cabin Attendant –

More CABIN CREW JOBS – Click Here