About The Airlines – Saudia Airlines – Also Knows As Saudi Arabian Airlines Is The  National Carrier  Airline Of Saudi Arabia, Based In Jeddah. The Airline's Main Operational Base Is At King Abdulaziz International Airport In Jeddah. The Airlines Is The Third Largest In The Middle East In Terms Of Revenue Behind Emirates & Qatar Airways.
Applications are open Now – APPLY SOON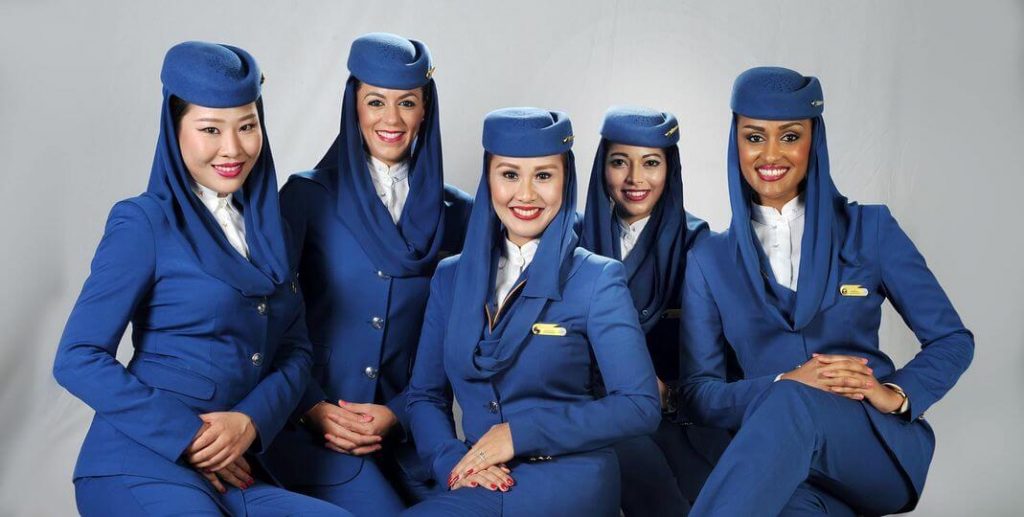 Job Notification/Saudia Airlines Cabin Crew Attendant  – The Saudia Airlines Is Hiring For Suitable Cabin Crew To Join Their Crew Team.Interested Candidates Can Can Apply For Cabin Crew In Saudia Airlines Online – Below Are The Eligibility Details for Saudia Airlines Cabin Crew
Saudia Airlines Cabin Crew Attendant Details
Airlines – Saudia
Positions – Cabin Crew Attendant
Employment -Full Time
Minimum Age – 20 Years
Gender – Female
Publish Date – 24 February 2021
Last Date – ongoing
Job Location – Saudi Arabia
Responsibilities:
Responsible for the safety and service in high standards throughout the cabin.
Ensuring the consistent delivery of the onboard product.
Take initiative to address difficult issues.
Contribute to the cabin crew's delivery of the Customer Experience.
Requirements:
Education qualification, minimum degree of high school.
Achieving the required level of English Language.
Minimum age is 20 years old and the maximum is 30 years old (Gregorian Calendar).
Minimum arm reach of 212 cm on tiptoes, and height & weight must be according to SAUDIA standard chart.
Must pass the screening assessment as per SAUDIA's standards.
Medically fit for this demanding role as per SAUDIA Medical verification.
Required English Level:
Standardized Test for English Proficiency (STEP) by QIYAS with a minimum score of 72.
The issuance date of the test MUST not exceed Two years from the application date.
Other English Tests will not be accepted.
The test is MANDATORY for all candidates including Out of the kingdom graduate.
If the applicant did not take the STEP test yet, the applicant may complete her application and then update the STEP score in the job application once she has taken the test. (As long as the requisition is still posted on the website)
Required Attachment:
(Missing any of the required attachments mentioned below will result in an elimination of the program)
Personal CV/Resume.
Valid Saudi National ID for at least 6 months.
Valid Passport for at least 6 months.
Official Education degree showing the overall average/GPA (minimum of High School) (If obtained out of the Kingdom, you must attach the accreditation letter from Saudi Ministry of Education).
Standardized Test for English Proficiency (STEP) by QIYAS with the minimum score of 72.
Official Transcript.
Note:
As per SAUDIA's policy and procedures, Flight Attendant will be obligated for flying position only.
HOW TO APPLY – To Apply For Saudia Airlines Cabin Crew The Applicant can Click on the APPLY ONLINE Button Below

Click Here to Check All Latest Jobs
Enter Air Cabin Crew Recruitment ( NEW )
Keep Checking Airlinesalerts.com For Latest Job Opportunities.