About the Airlines – Indigo – Indigo ( InterGlobe Aviation Limited) is an Low Cost Airlines of India which is Headquartered in Gurgaon, Haryana, India. Indigo is the 7th largest Carrier in Asia. The Airlines operates Flights to 82 Destinations – 60 Domestic and 22 International.
Also Check – Cabin Crew Jobs in Qatar Airways Airlines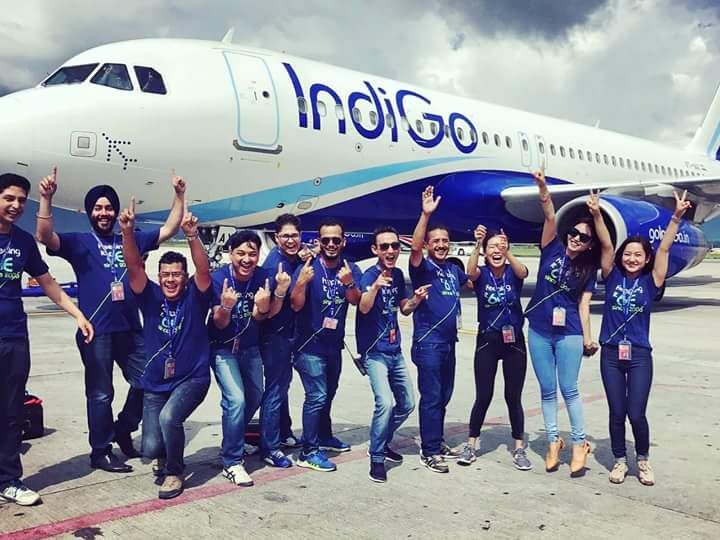 Job Notification – Business Analyst – Indigo Airlines is looking for Suitable Applicant for the Position of Business Analyst ATR in Gurugram. Interested Candidates Can check the Eligibility and Apply Online for the Business Analyst Post in Indigo Airlines.

Job Summary – Indigo Airlines Business Analyst
Organisation – ATR Operations
Position – Business Analyst
Job ID – 11336
Education Qualification – MBA from Tier 2 College
Employment Type – Full Time
Experience – 4-9 Years
Business Unit – ATR Projects

Location – Gurugram – INDIA
Apply Mode – Online
SKILLS REQUIRED –
Knowledge of Microsoft Projects.
Aviation Experience ( Plus Point)
Job Description – Business Analyst
Responsible for defining ATR Operations problems, objectives and key requirements
·Candidate should have good project management skills to track and report the progress of process, system, policy and people improvement projects
· Have Strong stakeholder management skills are recommended
·The candidate should have high inclination towards analytical work and should be comfortable handling large data -sets.
·  He/she should be comfortable with MS PowerPoint and MS excel.
·   Report & dashboard development for analysis and compliance purposes
· able to structure real-life problems and arrive at solutions based on facts and logic.
The ideal candidate should have 1-2 years of experience in planning and analytics
·   Fluency in written and oral communication and presentation skills.
The candidate will be responsible for identification, development and program management of various strategic and analytical initiatives focusing planning and performance analytics
· In addition, the candidate will be involved in long term growth strategy and performance improvement projects
·A candidate should be able to structure real-life problems and arrive at solutions based on facts and logic
· Strong stakeholder management and task management skills.
Responsible for driving the requirements process, scheduling meetings, merging input, influencing stakeholders and ensuring decisions are made
· Expertise with requirement and project related documentation and ability to build and manage document repository.
· Ability to lead and support cross functional business teams as and when required as part of business solutioning exercise
· Expertise in stakeholder engagement and management and ability to work independently and liaise with cross functional teams.
APPLY NOW – CLICK HERE ( Official Link )
Check All Latest Job Opportunities –
Explore All latest Worldwide Opportunities
Searching for Jobs in Airlines ? Want to be a Cabin Crew ? Want to Become an Flight Attendant Keep Checking AirlinesAlerts.com For Worldwide Jobs