About The Airlines – British Airlines – British Airways is A Flag Carrier Airline of United Kingdom Headquartered In Waterside, Harmondsworth. The Main Hub For British Airways is London Heathrow Airport. It is The Second Biggest Airlines In United Kingdom Based On On Fleet Size & Passengers Carried.
See All Latest Cabin Crew Jobs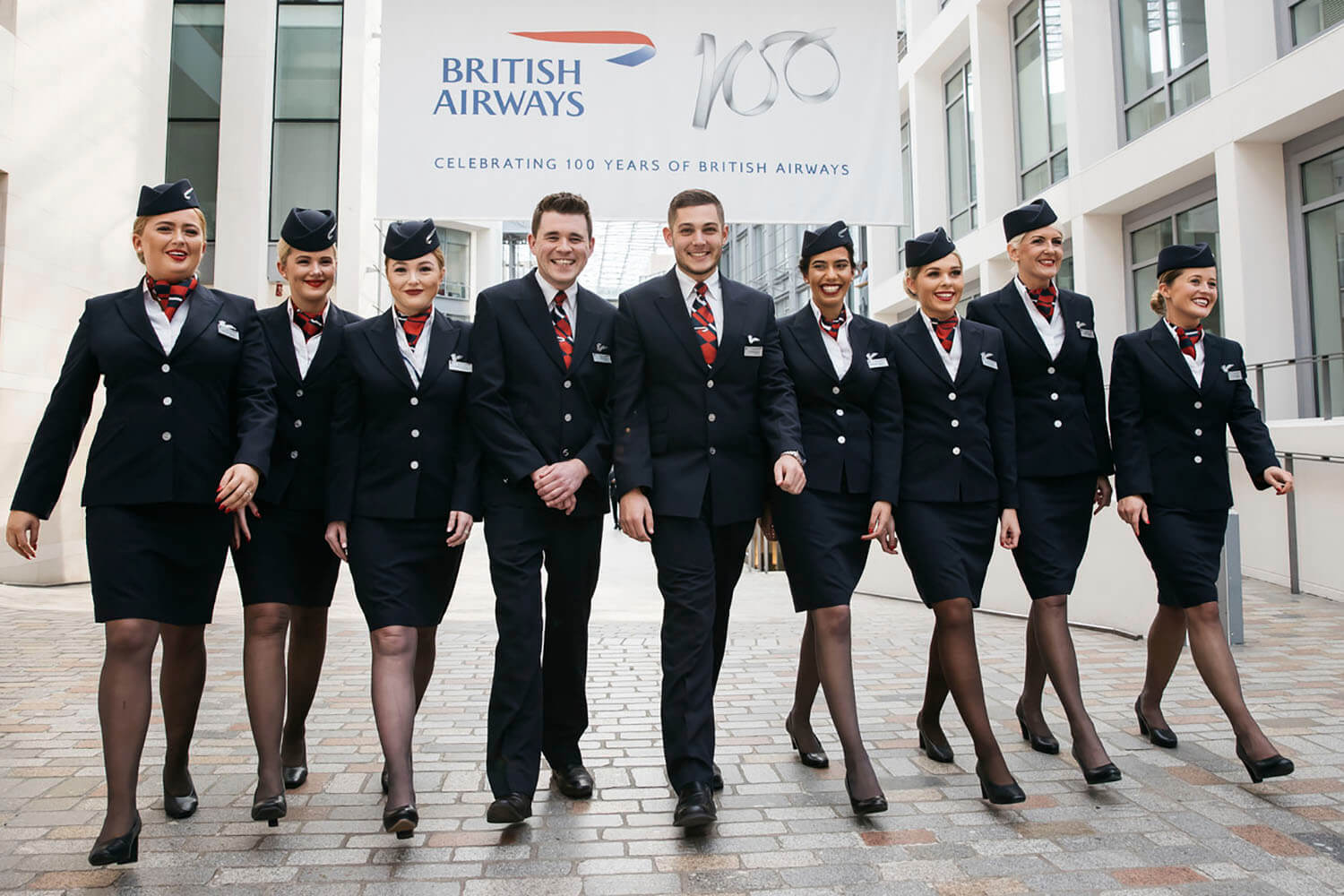 Recruitment Notification /British Airways Senior Cabin Crew Recruitment 2023 – British Airways is Looking For New Talent To Join The Team, Inviting online applications now, will be Conducting Cabin Crew Recruitment Interview's in Gatwick -London , United Kingdom. Interested Applicants Can Check The Eligibility & Apply For Cabin Crew in British Airways. Details Given Below – Read Carefully –
British Airways Senior Cabin Crew Recruitment 2023 UK
Airlines – British Airways
Hiring For/Positions – Cabin Crew
Age – 18
Ref – 7649
Languages Required – Fluent English ( Both Spoken & Writing )
Job Location – Gatwick Airport
Country – United Kingdom
Publish Date – 16-05-2023
British Airways Senior Cabin Crew Recruitment 2023 Details
Essential criteria:
Minimum one year's flying with BA/or another commercial airline in a cabin crew role within the last five
years.
Fluent in both spoken and written English, another European language is aplus.
Some previous customer service experience (desirable).
Medically fit to meet regulatory requirement. Able to hold/obtain all required passes and documents (valid such as Criminal Record Check, airside pass, with unrestricted travel.)
Hold a valid passport (with minimum of 12 months before expiry date) with the unrestricted right to live and work in the UK and which allows unrestricted global travel.
To undergo a Criminal Record Check for all countries of residence for six months or more in the previous five years and be able to provide satisfactory references for the last five years.
Willing and able to work shifts covering 24 hours a day, 7 days a week,365 days a year. Willing and able to spend periods of time away from home and conduct standby duties in the close proximity of airport base.
Be able to come to and from London Gatwick airport with ease.
Live within 90 minutes of London Gatwick.
To wear the British Airways uniform to the required standard with no visible tattoos or body piercings. Only tattoos that can be reasonably covered up are permitted. Plasters and bandages must not be used.
SKILLS –
Effective time management
Confident decision making
Passion for customer service
Outstanding communicator
Emotional resilience
Physical Criteria:
To be medically and physically fit to meet regulatory and role requirements(if successful, you will be required to attend BA Health Service MedicalAssessment).
To be the required height, between 1.575m (5'2") and 1.87m (6'2") and a vertical function reach of at least 2.01m (6'7").
Cardiopulmonary resuscitation (CPR). Be able to kneel astride a person within the space restriction of 46cm (18"), apply pressure through both arms to a depth of 5-6 cm (2.5"), for 30 compressions for a period of 2
minutes minimum.
You lift a weight of 9kg (20lb) from a height of 195cm (78"), this is the equivalent of lifting amedical kit from and aircraft overhead locker.
You can tread water while fitting a lifejacket and pull your own bodyweight out of the water and into a life raft using the hand holds on the side of the raft.
You can pull a fully laden trolley weighing up to 86kg (13.5st) and on an incline of up to 3degrees.
You can fit into an aircraft jump seat harness without a seatbeltextension.
Stand in an area 51cm x 51cm (20" by 20") and not impede the route past you, this is to enable a rapid aircraft evacuation.
You can swim 50m (55 yards) followed by treading water for 3 minutes and be able to assist people in water.
You can lift a weight up to 23kg (4st). This is so that you can lift an emergency over-wing window and quickly exit the aircraft.
If you have a colour vision deficit you must safely pass Safety Equipment & Procedures (SEP) training. You must be able to demonstrate the ability to safely perform crew duties by means of a suitable functional
assessment.
You feel confident working with heights e.g.you need to be able to descend an aircraft escape slide 9 meters above the ground.
To be prepared to remove any headwear in the event of an emergency to be able to pull on an emergency smoke hood in the required time.
Ensures all operational safety, security and health and safety responsibilities are performed to the highest standards in accordance with the Company Operations Manuals, thus ensuring compliance with Regulators,
British Airways requirements and all other relevantlegislation.
Reports safety related issues through correct channels and is proactive in adopting the BA 'Just Safety' culture.
Deliver world-class service excellence in line with our service standards and behaviors.
Ensure compliance with all corporate policies and proceduresin accordance with relevant legislation.
You can stay calm and deal with emergencies and take control of people whenrequired.
You feel confident in carrying out all safety and emergency procedures onboard.
(Drugs & Alcohol): You are always able to comply with company policies relating to Drugsand Alcohol. Testing may be required by the company during youremployment.
Job Description
About us:
We're recruiting for Senior Cabin Crew Members (SCCM), to role model and lead their teams to deliver the highest levels of customer service across our European network from Gatwick.
You'll be enthusiastic and passionate about our products. You'll deliver excellent service, create an inviting atmosphere and focus on putting our customer at the heart of everything you do.
What you'll need:
Minimum of 12 months operational flying experience
Hold a valid attestation
The drive and determination to be a good team player
The ability to display strong leadership skills
Demonstrate a professional approach towards company standards and safety procedures
Excellent customer service skills
The ability to act on your own initiative
What you can expect
Working within a team that is quick-thinking, hard-working and customer focused, you will ensure that our customers are provided with a safe, relaxing and secure experience. We'll provide world-class training, invaluable experience and opportunities for career progression that you'd expect from a leading brand.
What we'll offer you:
With a competitive salary, you'll be able to earn up to a max of £29,600 a year with flying/duty pay, inflight sales commission, and allowances (basic pay is £20,800)
Discounted staff travel (non-contractual and discretionary) from the first day you join us
Southern Rail ticket discounts
BA Wellbeing programme
Access to our Perks at Work programme, which offers discounts on fashion brands, movies, travel, electronics, childcare, and much more!
Discretionary bonus
HOW TO APPLY –
Read All The Details Carefully Before Filling/Submitting Your Application. 100% Real Job Opportunities Are Shared On Airlinesalerts.Com. We Request You To Apply Before Th Closing Date As The Links May Not After The Job Is Expired. You Will Be Redirected To Official Website. Click On APPLY NOW Button Below 👇