About The Airlines – Air Canada – Air Canada Is Canada's Largest Domestic And International Airline Serving More Than 210 Airports On Six Continents.  Canada's Flag Carrier Is Among The 20 Largest Airlines In The World And Serves More Than 50 Million Customers Each Year.
Explore all latest Job Opportunities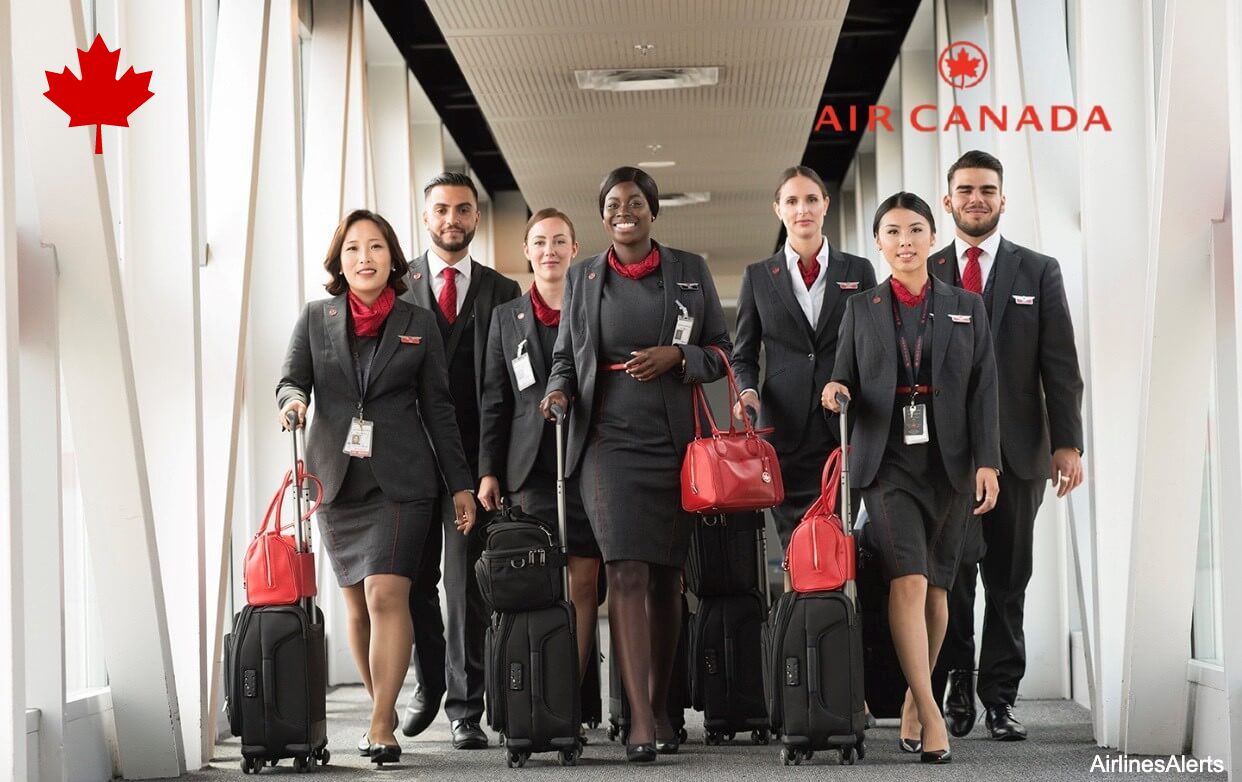 Job Notification/ Air Canada Flight attendant Recruitment 2022  – Air Canada is welcoming new flight attendants to join the Team.Interested Applicants Can Apply For Air Canada flight attendant Online Below Are The Eligibility Details –
Air Canada Flight Attendant Recruitment Summary 2022
Airlines – Air Canada
Positions – Cabin Crew / Flight Attendant
Job Code – 26750
Posting Date – 20 Jan 2022
Closing Date – Feb 3 2022
Country – Canada
Air Canada Flight Attendant Recruitment 2022 Details
Qualifications
We're looking for Canadians who are:
Safety-minded first as an essential part of customer service excellence
Naturally empathetic
Exude a warm and caring demeanor
Welcome all as a gracious host
Passionate about service excellence
Proudly represent Canada at home and around the world
Treat others with mutual respect
Listen well and is solution-oriented
Confident in speaking publicly
Poised
Respectful of the importance of the rules and regulations in our industry and at Air Canada
Prepared to wear our uniform perfectly with pride including impeccable personal grooming
At least 18 years of age.
Holding a valid Canadian Passport that allows travel to all countries served by Air Canada.
Available during irregular working hours (mornings, evenings, weekends and statutory holidays) as a highly flexible work schedule is part of the job,
Healthy; Air Canada medical standards must be met in order to qualify for the role.
Conditions of employment:
We are committed to ensuring our Flight Attendants receive the best training possible. You will participate in our 7-week, full-time, Air Canada Flight Attendant training program.
You are willing to relocate to our Canadian base in Toronto, Calgary or Vancouver.
As a certified Flight Attendant, the salary is $28.28/hour. Please note that training will be paid at a lower rate.
To ensure that you have the security clearance required by Transport Canada, we will undertake a criminal background check on all candidates.
Flight Attendants conduct safety-critical work and as such, Air Canada medical standards must be met in order to qualify for the role. Candidates will be subject to a medical evaluation, including a drug and alcohol test and are expected to be free of any intoxicating substances.
Mandatory Covid-19 Vaccination Required
Candidates must be eligible to work in the country of interest, at the time any offer of employment is made and seeking any required work permits/visas or other authorizations which may be required is the sole responsibly of the candidates applying for this position.
Language Skills: As Canada's flag carrier, we're proud to offer bilingual services. Candidates who speak both English and French fluently are preferred. As Canada's most international airline, we would love to know if you can speak one or more of the following languages in addition to English: French, Japanese, Korean, Cantonese, Mandarin, Spanish, Italian, German, Arabic, Hebrew, Portuguese, Greek, Danish, Dutch, Hindi, Punjabi and Turkish.
HOW TO APPLY –
Read All The Details Carefully Before Filling/Submitting Your Application. 100% Real Job Opportunities Are Shared On Airlinesalerts.Com. We Request You To Apply Before Th Closing Date As The Links May Not After The Job Is Expired. You Will Be Redirected To Official Website. Click On APPLY NOY Button Below 👇

Also Apply for – Kuwait Airways Cabin Crew