About the Airlines/Company – Virgin Australia Airlines Pty Ltd, commonly referred to as Virgin Australia, is one of Australia's largest airlines, and it is the largest airline by fleet size to use the Virgin brand.The Airlines Directly Serves 42 Cities in Australia from Hubs – Brisbane, Melbourne and Sydney.
Check – All Latest Cabin Crew & Flight Attendants Jobs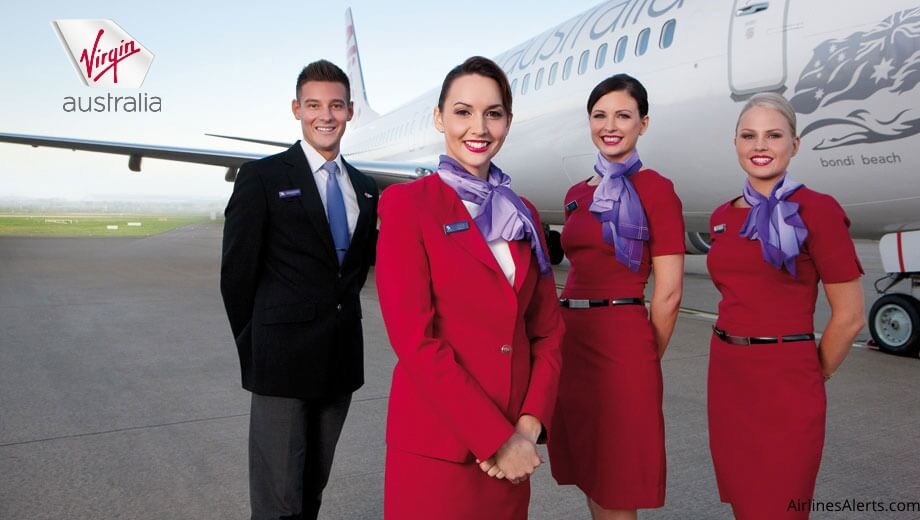 Virgin Australia Cabin Crew Recruitment Notification/Details – In The latest Notification by Virgin Australia, The Airlines is Hiring for Cabin Crew in Canberra, Australia Wide.Interested Applicants can Check the Eligibility & apply For Virgin Australia Cabin Crew Online –
Job Summary – Virgin Australia Cabin Crew
Airlines – Virgin Australia
Positions – Cabin Crew
Job No – 504028
Employment – Full Time
Location – Canberra , Australia
Application Closes on – 27 January 2020 ( AUS Eastern Daylight Time )
Please note, if your preferred network or base is not showing, please do not apply for another location. We encourage candidates to nominate and apply for their preferred customer service role and port only.
Requirements
Be 18 years of age or over;
Have Australian or New Zealand citizenship or permanent residency;
Be competent in written and spoken English;
Mandarin or Cantonese language skills highly regarded;
Be able to reach a height of 180 cm on flat feet;
Able to swim confidently without the aid of a flotation device;
Have high attention to detail and polished grooming; and
Be able to sign on at the airport – ready to work within 2 hours when on call.
If you are successful, you will also need to hold the following prior to Day 1 of Training:
Hold a current passport with unrestricted access to all Virgin Australia ports of call;
A First Aid and CPR certificate; and
A Responsible Service of Alcohol certificate.
Further information regarding our minimum requirements can be found here
Your Roles /Your Duties
Focus on the safety and well-being of our guests and fellow crew as a priority;
Create a memorable in-flight experience and exceed guest expectations;
Adapt to a dynamic and constantly evolving industry;
Communicate and collaborate with both Cabin and Ground Crew who are passionate about their roles;
Embrace ongoing yearly re-currency training; and
Fulfill a full-time role that works on a 24×7 rotating shift roster 365 days a year – this includes early starts, late finishes, weekends and public holidays.
HOW TO APPLY – Interested Applicants Can Apply Through the Link Shared Below – Read All The Details Carefully Before Applying for Any Job.
APPLY NOW – CLICK HERE
More Opportunities – Cabin Crew in Qatar Airways
Cabin Crew Jobs in Singapore Airlines
All Latest – Click Here