About The Airlines – Virgin Atlantic – is a British Airline with its Head Office in Crawley, England. Virgin Atlantic uses a mixed fleet of Airbus and Boeing wide-body aircraft and operates to destinations in North America, the Caribbean, Africa, the Middle East and Asia from its main bases in London (Heathrow and Gatwick), and its secondary base at Manchester.
Also Apply – Qatar Airways Cabin Crew Recruitment – Mumbai 2019-20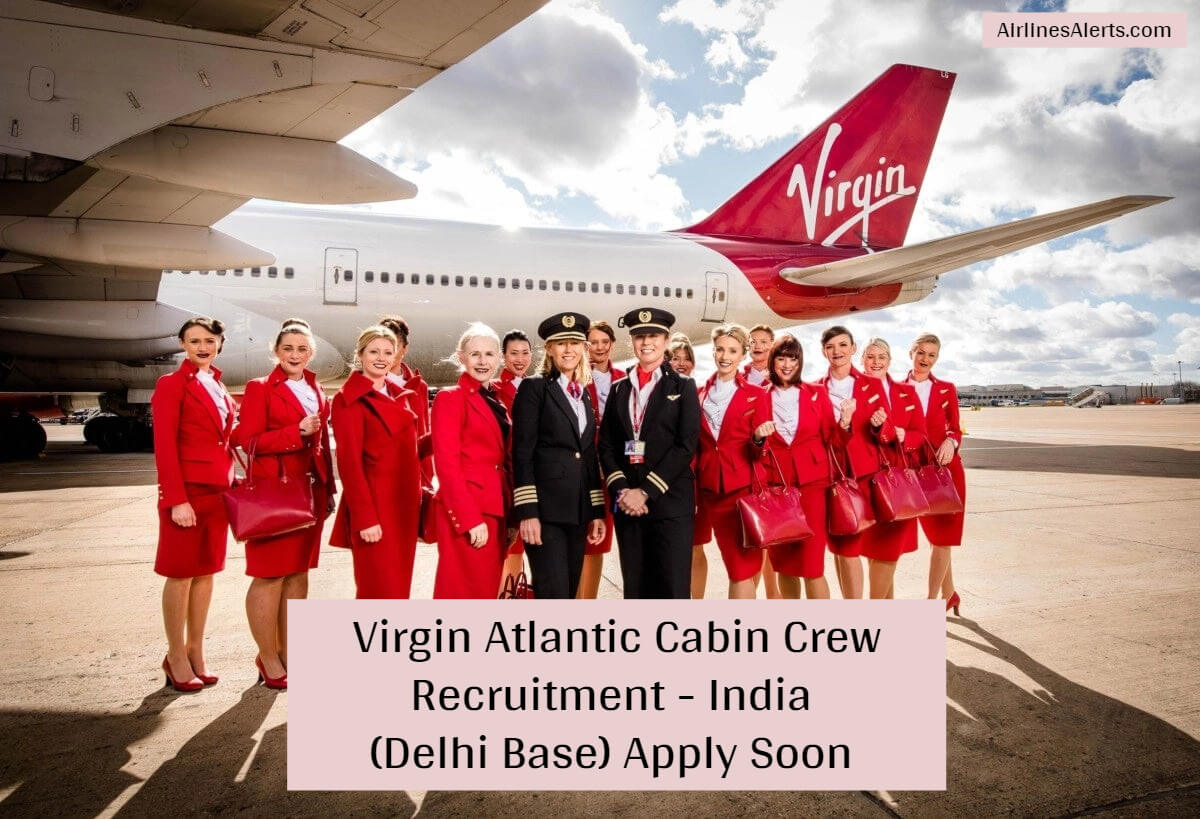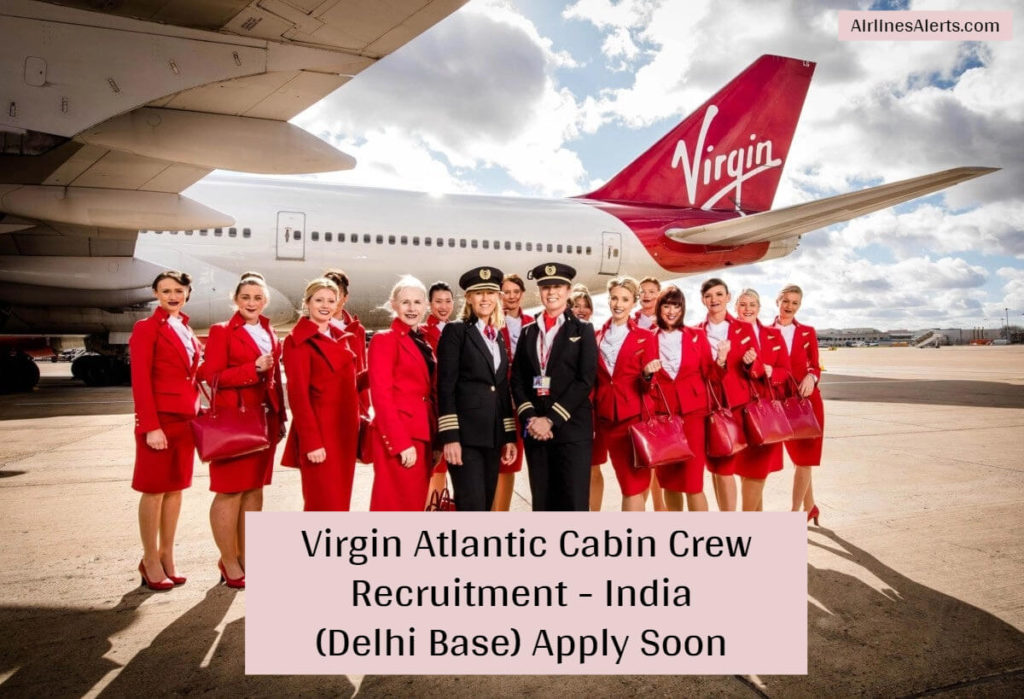 Job Notification – In The Latest Job notification Virgin Atlantic Airlines is looking for Suitable Candidates for the Positions of Cabin Crew Hence Inviting Applicants From Delhi ( India) Base. Interested Candidates Can Check the Eligibility & Apply For Virgin Atlantic Cabin Crew Delhi.
Job Summary –
Airlines – Virgin Atlantic
Positions – Cabin Crew
Age – Must Be 18 Years Minimum
Contract – 3 Years
Closing Date – 19/12/2019 ( 19 December 2019 )
Location – Delhi – INDIA
You will be required to fly from Indira Gandhi International Airport, the position is based in Delhi.
**We reserve the right to close the application window early if we receive a high volume of suitable applications.
** Candidates must have the unrestricted right to live and work in India and have an excellent command of English and Hindi both spoken and written**

In Detail Job Summary – Virgin Atlantic Delhi
Skills for success
We are seeking people with the below requirements to meet the needs of this role:
Core Requirements
A wide range of experience in delivering customer service from any type of customer facing role (e.g. retail, hotel or hospitality industry, airlines, food and beverage or care industry etc.)
Passion and commitment to create a magical experience on board for our valued customers
Warm, friendly and agreeable attitude with a pro-active approach to customers
Resilience to be able to work long hours on a varied shift pattern
Experience of working effectively within a fast-paced team environment
Essential requirements
An excellent command of English – both spoken and written
Fluent in Hindi – both spoken and written
18 years of age is the minimum requirement
Have an arm reach of 210cm (assessed at assessment stage without shoes)
Able to brace with your feet flat on the floor whilst sitting in our jump seat – which is 45cm from the floor (also assessed without shoes)
You will have no live criminal convictions or cases pending – including drink-driving convictions
Have the right to live and work in the India
Have a valid passport which permits you to travel to the UK
Be committed to undertaking a rigorous, five week training course in the UK (travel and accommodation costs covered by Virgin Atlantic relating to training)
Be educated to HSC, college graduate level or equivalent
By the time you start your training course with us, be able to swim 25 metres unaided and tread water, whilst putting on and manually inflating a life jacket – please do not worry if you can't do this at the time of applying, there is still plenty of time to learn
Training
We invest heavily in your career, so when you join us, you'll be taught everything through our intensive but rewarding training programme based in the UK. All travel and accommodation costs relating to this training course will be covered by Virgin Atlantic
There is approximately 20 hours of e-learning modules before you start your course to complete. This will be a great foundation which will see you prepped and ready to begin the training.
After graduating from your wings ceremony, your smile can be taken sky-high. We are excited to see you put all your fantastic training into practice and flourish. So, come along and get onboard.
How To Apply – Interested Applicants can Apply Online Through the APPLY NOW Link Shared Below –
APPLY NOW ( Delhi Base ) – CLICK HERE
Explore More Opportunities – Click Here