Position is open until 28th December 2020 at 5:00pm
About the Airlines – Uganda Airlines – The company headquarters are located within Entebbe International Airport, in Wakiso District, approximately 34 kilometres (21 mi), by road, south of the central business district of Kampala, the capital and largest city in Uganda. Read More on Wiki Here.
Emirates Cabin Crew Jobs – Qatar Airways Cabin Crew Jobs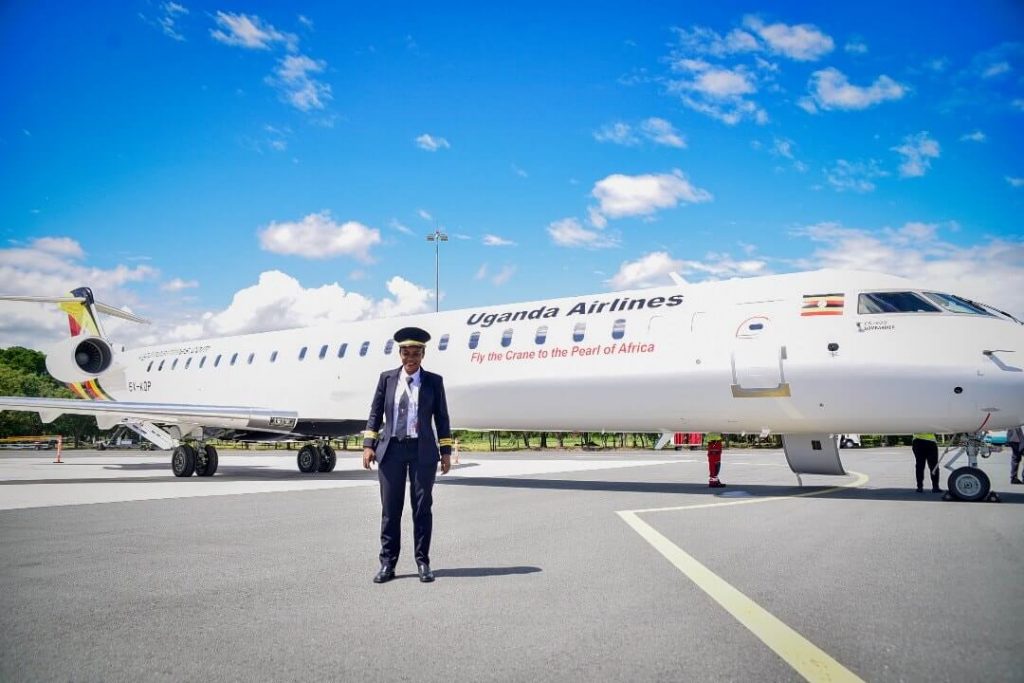 Job Notification/ Uganda Airlines Cabin Crew Manager – The Uganda Airlines is hiring for Cabin Crew manager to join the team. Interested candidates can check the eligibility details below & apply for Uganda airlines cabin crew manager positions online –
Job Purpose;
Provide leadership and training to Cabin Crew to ensure safe, secure cabin operations that guarantees consistent and passionate service delivery.
Uganda Airlines Cabin Crew Manager Eligibility Details
Airlines – Uganda
Employment Type – Full Time
Position – Cabin Crew Manager
Department – Flight Operations
Ref No – UGA-84
Location – Uganda
Minimum qualification and experience
Relevant first degree and 7 years flying experience of which 2 years must have been in the role of a line trainer with equivalent demonstrable experience.
Holder or ought to have held a Cabin Crew License
Fluency in written and spoken English is essential; knowledge of Swahili, French or other international languages will be of added advantage.
Long haul experience, a must.
Excellent communication skills
Computer proficiency
Analytical skills
English language proficiency.
Organizational, planning and analytical skills
IFE and Aircraft systems proficiency
Sound knowledge of regulatory and company policies, procedures and standards
Roles and responsibilities
Conduct regular cabin crew line checks to ensure onboard implementation and compliance of safety, security and service procedures and standards. Monitor proper utilization of in-flight utilities to guard against misuse, wastage and damage.
Monitor, develop and deliver onboard quality customer service for customer satisfaction and loyalty.
Evaluate service procedures and recommend changes where necessary for efficiency and customer satisfaction.
Monitor cabin crew grooming standards to ensure conformance to company set standards.
Conduct regular flight purser and AFP evaluations and appraisals
Assist in preparation, analysis and monitoring of crew data to optimize utilization productivity.
Deliver  cabin  crew  safety  and/or  service  training  to  enhance  knowledge  and  skills  while  evaluating level of skills transfer & implementation of action plans.
Conduct  regular  audits/inspections  on  flights  to  ensure  continuous  improvement  on  safety,  security and guest experience.
Check out newly trained FPs before operating solo.
Supervise VVIP flights to ensure seamless service delivery and act as liaison with the protocol team.
In  coordination  with  the  Inflight  Performance  Manager,  accomplish routine  monitoring  of  safety, security  and  quality  control  activities  to  ensure ongoing  conformity  with  all  regulatory  requirements, organization standards and local procedures.
Ensure and maintain a healthy, safe and secure working environment in compliance with the relevant industry, regulatory and legislative requirements, company procedures, regulatory authorities and requirements of customer airlines.
How to apply
Application letters, complete with Curriculum Vitae giving two (2) referees, and copies of academic and professional certificates with one passport size photograph (one full size photograph for Cabin Crew applicants) should be submitted online at www.careers.ugandairlines.com or by post quoting the Job Reference number accordingly.
Applications should be addressed to:
The Manager Human Resources.
Uganda National Airlines Company Ltd.
P.O. Box 431, Entebbe, Uganda.
Only successful applicants will be contacted.

More Jobs – CLICK HERE
Flydeal Cabin Crew Recruitment 2020-21 Check Details & apply
Emirates Cabin Crew Jobs – Qatar Airways Cabin Crew Jobs