About The Airlines – Frontier Airlines – Frontier Airlines is an American ultra Low Cost Airlines, Headquartered in Denver, Colorado. Frontier is the Eighth Largest Airline in the US. The Frontier Airlines operates flights to over 100 destinations throughout the United States and 30 international destinations.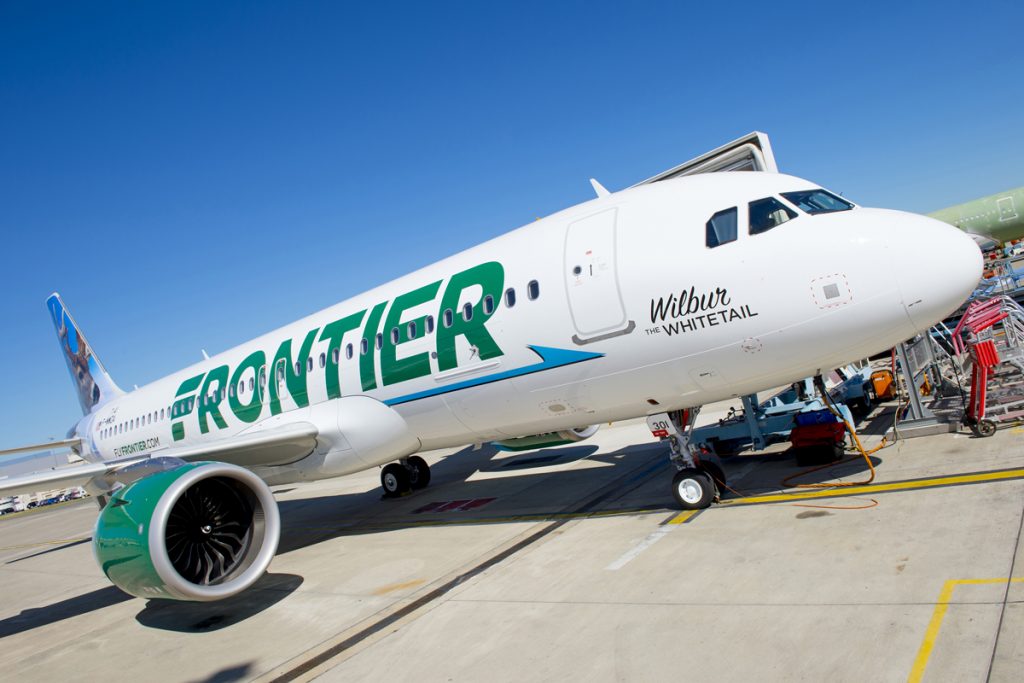 Flight Attendant Recruitment/Cabin Crew Recruitment Notification – ( Frontier Airlines Notification Released on 2 Feb) . Frontier Airlines is Hiring for Suitable Candidates for the positions of Flight Attendant/Cabin Crew in USA. Interested Applicants Can Apply For Frontier Flight Attendant Recruitment online Below are the Details Given For Frontier Flight Attendant Recruitment 2020 –
Frontier Airlines Flight Attendant Recruitment 2020 – Eligibility
READ ALL THE DETAILS CAREFULLY BEFORE APPLYING
Hiring For –
ORD Flight Crew F9
Chicago, IL, USA

DEN Flight Crew
Denver, CO, USA

LAS Flight Crew F9
Las Vegas, NV, USA

MCO Flight Crew
Orlando, FL, USA

PHL Flight Crew
Philadelphia, PA, USA

Trenton Flight Crew F9
Ewing Township, NJ, USA

Miami Intl. Airport
Miami, FL, USA
Job Requirements:
High school graduate or GED required
Must be at least 20 years of age at the time of application
1 to 2 years of customer service experience preferred
Must possess a current and valid passport to begin the interview process.
Passport must not expire within the next 6 months. Ability to travel in and out of the United States (including Canada), and the ability to travel to all current and future international destinations served by Frontier Airlines is required. Passport Cards are NOT acceptable as they do not permit air travel to and from the United States. Your passport must be a passport booklet.
Within the last five years, you cannot have been convicted of criminal act that is considered to be an "indictable offence" in Canada: an "indictable offence" includes U.S. felonies and some misdemeanors.
If you possess a foreign passport, you must be able to provide proof that you are legally authorized to work in the United States.
Must present a neat professional appearance and demeanor including adhering to the Frontier Inflight uniform and appearance guidelines.
Multiple piercings are not permitted while wearing the Flight Attendant Uniform.
At Frontier Airlines, we do not allow any visible tattoos while wearing our Flight Attendant uniform, even if covered by makeup, clothing, jewelry and/or a bandage.
You Must be willing to work flexible hours, including nights, weekends, holidays, and extended hours when needed
Must be willing to travel for long stretches of time as part of the job
You Must be willing to change and adapt to meet the demands of the job, including accepting schedule changes on short notice
– Must be willing to fly both international and domestic routes
Knowledge, Skills and Abilities:
Excellent interpersonal, oral, and written communication skills
Must be able to read, speak, write, and communicate in English fluently
Ability to communicate effectively with and reassure passengers in a hurried and stressful environment
Ability to work independently as a leader and as a team member among fellow employees and passengers
Heavy lifting, pushing and/or pulling of objects up to 100 pounds occasionally and/or up to 60 pounds frequently
Ability to sit in and be secured with seat belt and shoulder harness in all jump seats without a seat belt extension, harness extender or modify the integrity of the jump-seat
Working Conditions:
Equipment: Includes, but not limited to: beverage/snack carts, galley equipment, POS devices/systems, flight stairs, aircraft cabin equipment including doors, and emergency equipment.
Work Environment:
Working environment subject to varying climate conditions, air turbulence, changing locations, variable hours, dry air, noise levels from engines and other equipment, dim lighting and confined spaces
Working environment is typically fast-paced and physically demanding
Work shifts/hours vary including days, weekends, evenings, red-eyes and holidays
Physical Effort:
Perform frequent repetitive motions, to include bending at the waist and knees and sustaining those positions for extended periods of time
Must have 20/20 (or "sufficient") vision and hearing to safely perform the essential functions of the position
Ability to hear, interpret and respond to onboard chime systems, call buttons and announcements or direction given over interphone and public address system
Ability to stand throughout most of work shift
Perform in-flight duties while in a pressurized cabin for extended periods of time
Possess the physical strength to reach and operate all emergency equipment and exits
Operate door and window exits in manual and emergency modes. (Can include weight of 33 lb. window exit and investigate door "emergency mode" resistance)
Push/pull/move a galley cart weighing 100 lbs.
Moderate physical activity required by handling objects up to 50 lbs. occasionally and/or up to 35 lbs. frequently
Ability to lift a 35 lb. luggage piece (occasionally – bags heavier than 50 lbs.) from the floor to 33" (i.e. floor to passenger seat) AND from 33" to 67" (i.e. passenger seat to overhead compartment)
Ability to reach into overhead compartments with a height of 67" and depth of 28"
Have Ability to be properly secured in the cabin jumpseat by the safety belt and shoulder harness without the use of seatbelt extensions
Ability to balance and reach across seats and serve passengers
More Cabin Crew/Flight Attendant Opportunities –
Flight Attendant/Cabin Crew in American Airlines