About The Airlines/Air Arabia – Air Arabia is an Emirati Low Cost Airline with it's Head office in Sharjah Freight Center, Sharjah International Airport. The airline operates scheduled services to 151 destinations in the Middle East, North Africa, the Indian subcontinent, Central Asia and Europe to 22 countries from Sharjah, 28 destinations in 9 countries from Casablanca, Fez, Nador and Tangier, 11 destinations in 8 countries from Ras Al Khaimah, and 6 destinations in 4 countries from Alexandria.
Also Check – Etihad Cabin Crew Latest Jobs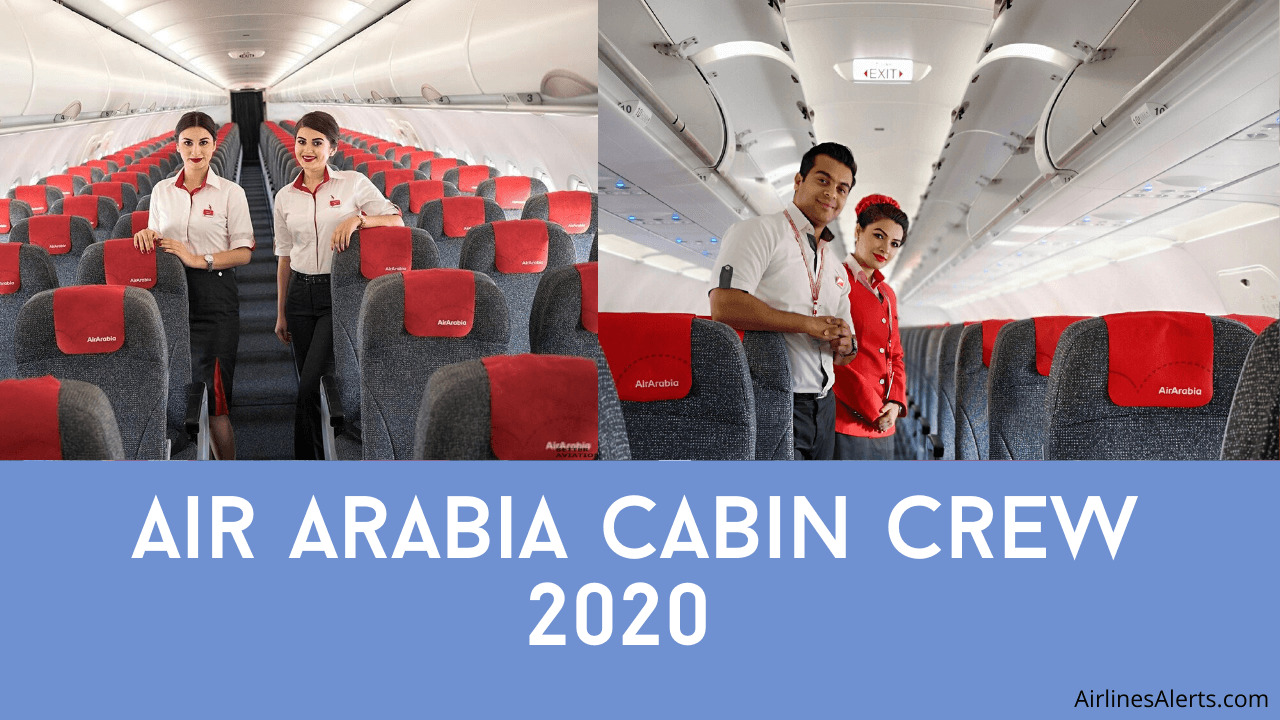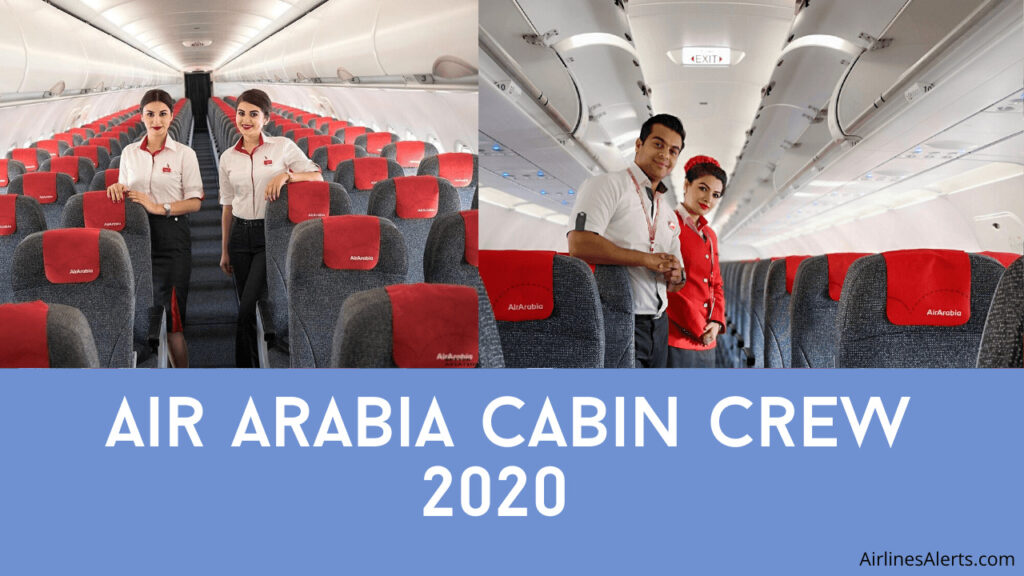 Air Arabia Cabin Crew Recruitment Notification – Air Arabia Airlines Has Released a Notification For The Recruitment of Cabin Crew in UAE 2020 .Interested Applicants Can Apply Online For Air Arabia Cabin Crew UNITED ARAB EMIRATES 2020 Online Below are the Eligibility Details Given for Air Arabia Cabin Crew UAE –
Air Arabia Cabin Crew UAE Recruitment 2020 – Details
Short Summary
Airlines – Air Arabia
Positions – Cabin Crew
Date Posted – 13 April 2020
Location: ABU DHABI, AE
Important Requirements
Age: Between 20 to 26 years
Minimum Height: 160 cm (Female), 168 cm (Male)
Weight: To be in proportion to Age and Height
Clear skin with no marks or tattoos that would be visible whilst wearing the cabin crew uniform
Medically/ Physically fit to perform Cabin Crew duties
Ability to swim with aid of a flotation device
Qualifications (Academic, training, languages)
Diploma or Higher Secondary Certificate is acceptable for this role; a diploma in Travel/ Tourism is a plus.
Training in First Aid, Safety and Emergency Procedures are an added value.
Fit to fly, has good general health, no serious medical conditions or chronic diseases.
Proficient in Microsoft Office.
Language: Must be fluent in Written and Spoken English.
Fluenency in Arabic/Farsi/Turkish/Urdu/Bengali/Malay/Russian/German etc. are an advantage.
Work Experience
Fresh graduates are encouraged to apply for this role.
Previous experience as cabin crew or in a customer service role in the Airlines/Aviation/ or hospitality Industries shall be treated as an added value.
Active cabin crew license is an advantage.
Capable of working in shift pattern and for extended working hours.
Shows high flexibility and adaptability to frequent changes and busy schedules.
Demonstrates the ability to contribute and successfully deliver against policies, procedures, and set KPIs.
HOW TO APPLY – Interested Applicants can Apply Cor Air Arabia Cabin Crew UAE Recruitment Through The Link Shared Below –

More CABIN CREW Opportunities – Etihad Cabin Crew Morocco Recruitment 2020 (Hiring Now)
Etihad Cabin Crew Recruitment Johannesburg (SA) 2020
All Latest Cabin Crew Jobs ETIHAD Airways
All Latest Flight Attendant Jobs World Wide Hiring
Etihad Cabin Crew Recruitment Portugal 2020 ( Lisbon Centre)
Etihad Cabin Crew Recruitment United Kingdom 2020 – LONDON
Etihad Cabin Crew Recruitment Jordan 2020 –Apply Online
Etihad Cabin Crew Recruitment Germany 2020 – Apply Now
Etihad Cabin Crew Australia Recruitment (Sydney)